My React on Rails Talk at the LA Ruby/Rails Meetup, November 10, 2016
I want to express my thanks to the organizers, Claudio and Anna, of the LA Ruby/Ruby on Rails Meetup, along with Stack Commerce, for hosting my talk on React on Rails. You can find the original meetup posting here.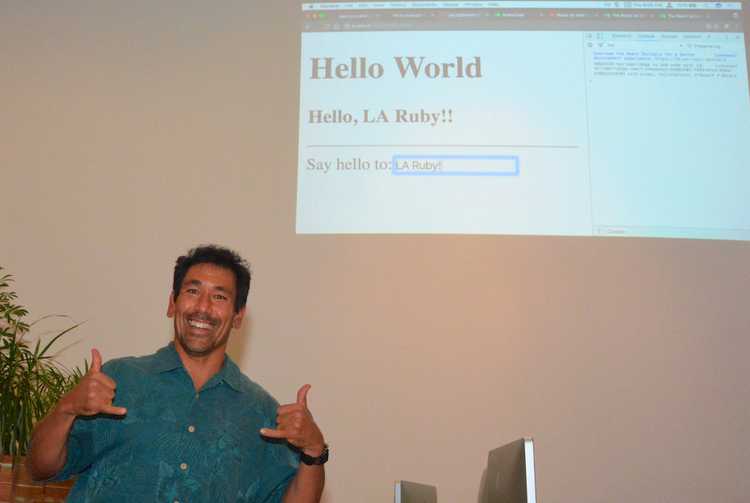 I had a great time meeting everybody! I was really thrilled at just how much interest there is in React on Rails!
I've attached the slides and a video of the talk below.
If you'd like help with React on Rails, React, or Ruby on Rails, from coaching to full application development, please don't hesitate to get in touch at justin@shakacode.com. Besides using React to build web apps, ShakaCode is focusing on React-Native for mobile apps!
You can find more pictures here on ShakaCode's Facebook Page.
Slides
Desktop version of the talk
Mobile phone version of the talk
Be sure to hit the expand button and hold your phone portrait-wise!